Fantasy Football Laboratory
Welcome To The Lab
The Fantasy Football Laboratory is my personal fantasy football brand that was first established in 2020. "The Lab" can be found on most social media platforms including Tik Tok, Twitter, YouTube and Instagram.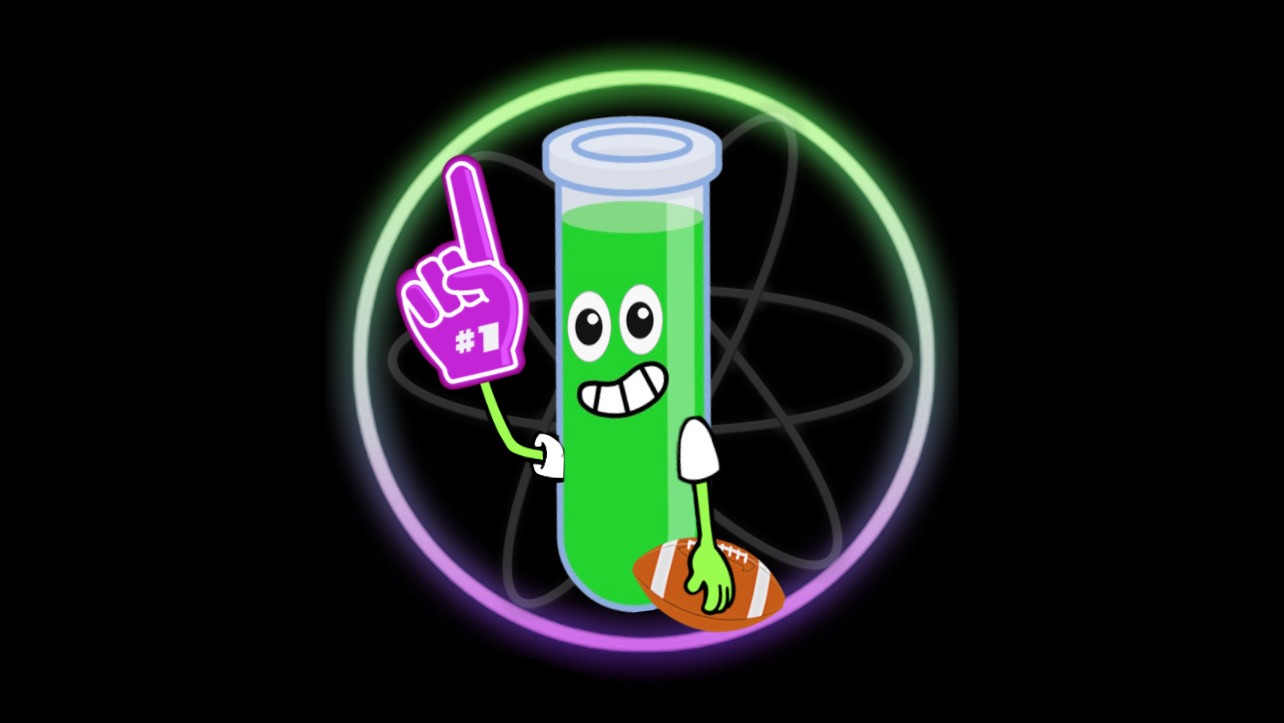 Tik Tok
The Fantasy Football Laboratory has gained almost 50,000 followers in the span of a year. In that time, we have generated over 2 million likes, over 10 million video views, and roughly 50,000 shares.
Below are some of my best videos: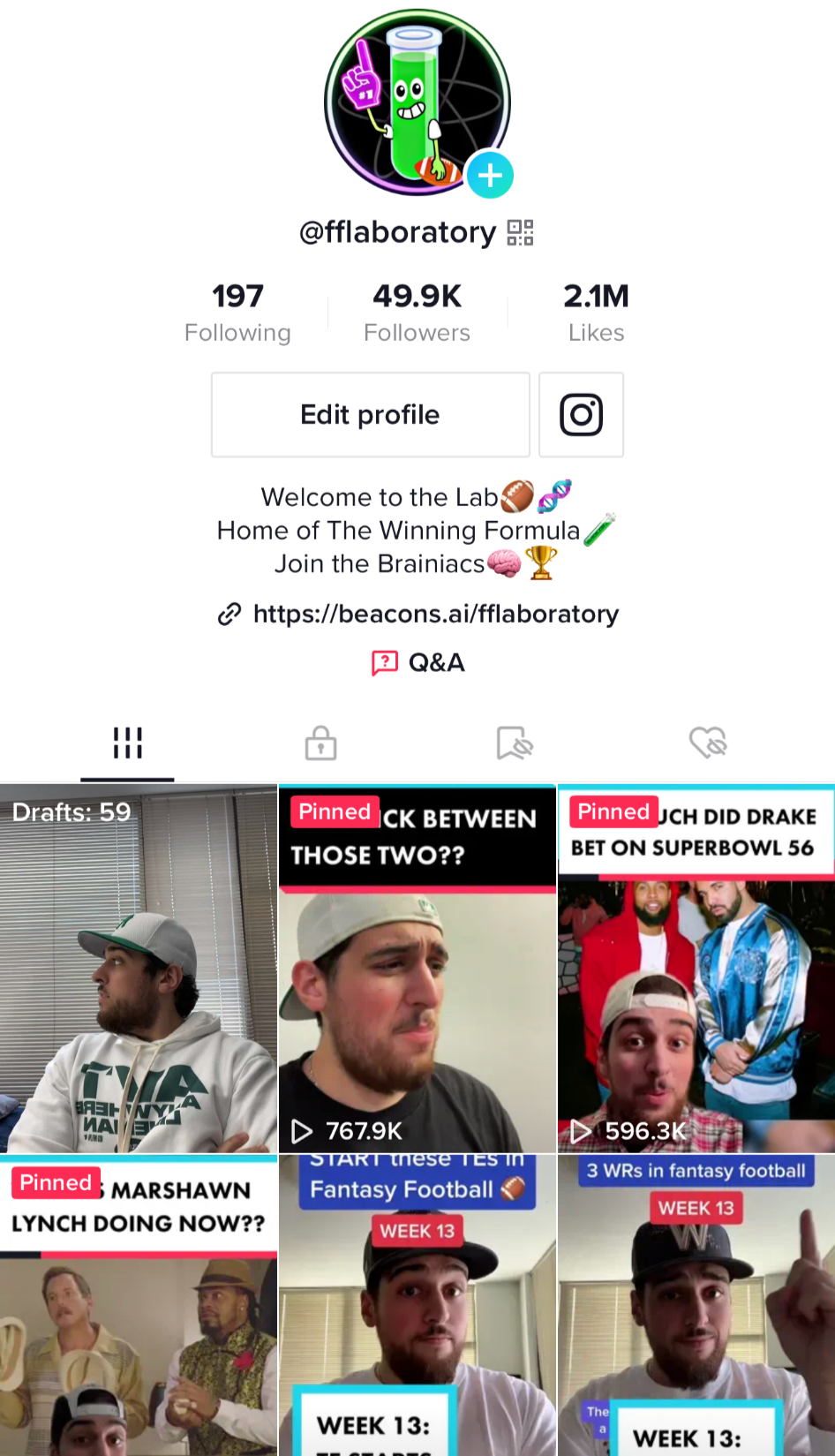 Twitter
The Fantasy Football Laboratory Twitter page has averaged around 500,000 tweet impressions every month since it was first started in August of 2020. Using Twitter, I have promoted my podcast, created various graphic designs, and developed a community of people who enjoy playing fantasy football.
Below are some example tweets of past work: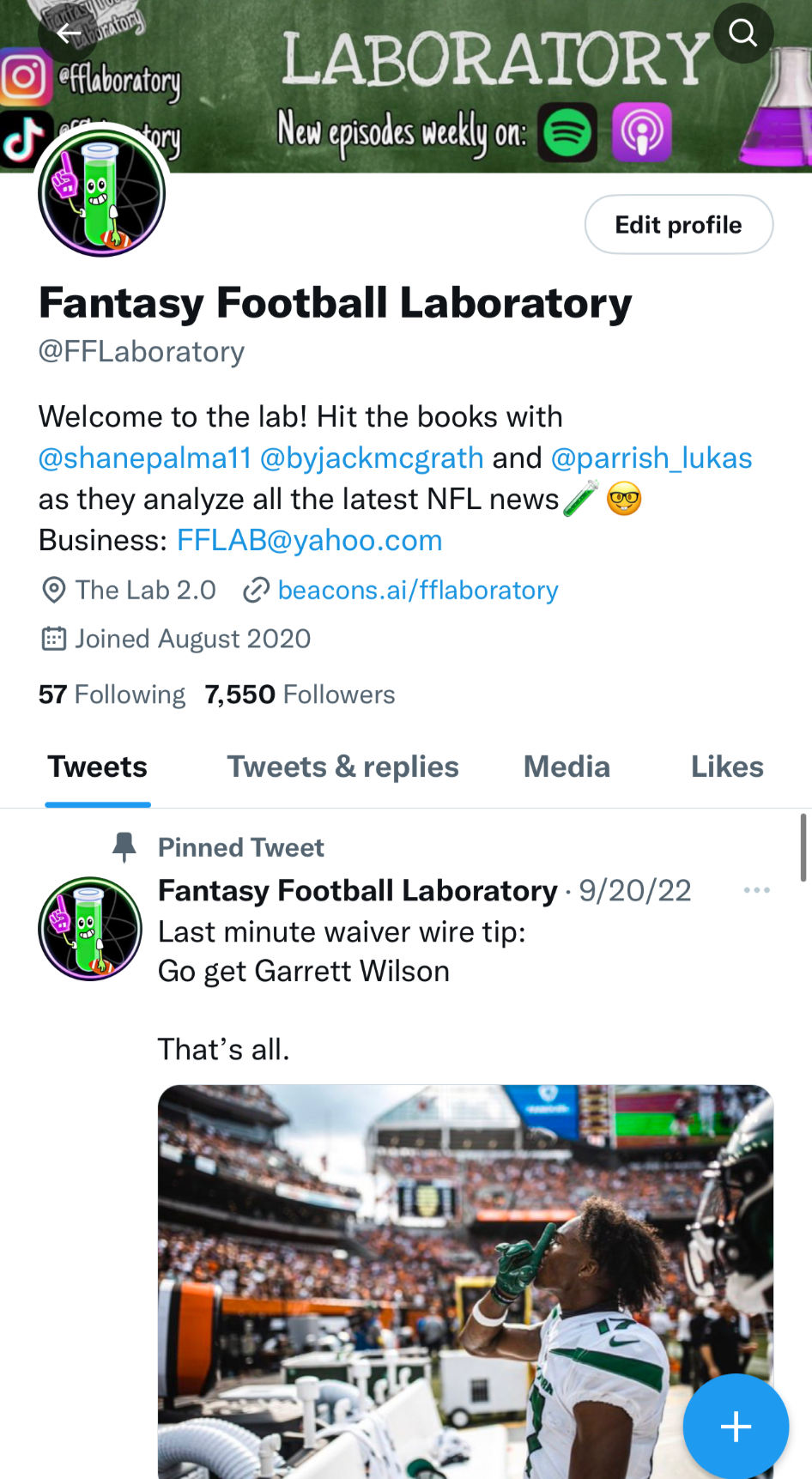 Instagram & YouTube
It's important for any brand to post content across all social media platforms. While they aren't my strongest, the Fantasy Football Laboratory also features a smaller community on both YouTube and Instagram. Whether it be posting long-form podcasts as videos on YouTube or clipping the highlights and putting them up as Instagram Reels, I am constantly looking for new ways to expand the brand while staying ahead of the curve. 
Here are some video examples on YouTube: